AI Product Manager
Company Description


SmartRecruiters is a values-driven, global-minded, and well-funded tech employer on a mission to connect people to jobs at scale. As a global leader in enterprise recruitment software, SmartRecruiters offers a cloud-based global Hiring Success platform that allows teams to attract, select, and hire the best talent. 4,000 companies worldwide rely on SmartRecruiters to achieve hiring success—including brands like Bosch, LinkedIn, Skechers, and Visa—using recruitment marketing, CRM, AI, ATS, and a marketplace of 600+ connected vendors all within one scalable platform.


We are proud to offer a collaborative, diverse, and remote-friendly work environment, as well as competitive salaries and generous equity. We believe in promotion from within, so high performance can lead to upward mobility. Needless to say, we make sure you're taken care of. Our inclusive office environment welcomes and respects all.


SmartRecruiters enables Hiring Without Boundaries™ by freeing talent acquisition teams from legacy applicant tracking software. SmartRecruiters' next-generation platform serves as the hiring operating system for 4,000 customers like Bosch, LinkedIn, Skechers, and Visa. Companies with business-critical hiring needs turn to SmartRecruiters for best-of-breed functionality, world-class support, and a robust ecosystem of third-party applications and service providers.


Job Description


We're looking for an outstanding Product Manager who is passionate about playing a pivotal role in shaping the future of HR Tech by leveraging artificial intelligence to transform HR processes, elevate employee engagement, and drive measurable results.


As the AI Product Manager, you will drive innovation by researching emerging AI and analytics trends, identifying market opportunities, promoting ethical AI, and shaping a compelling product vision and roadmap that harnesses AI to revolutionize HR tech solutions.


This role is for you if you are a Product Manager with a deep understanding of user-first feature development, experience with SaaS products and AI-driven solutions, and a passion for changing recruiting forever.

This is an interdisciplinary role: you will work with Design, Engineering, Data Science, and Product Marketing to deliver a world-class product. You will own your product domain from conception to implementation and beyond by applying continuous feature improvement frameworks, as well as the rigorous measurement of their impact on our users.


What you will do


Working cross-functionally with engineers, designers, and product marketing to deliver a world-class product
Driving the product discovery together with your product triad (engineering and design)
Develop a strong product strategy to foster our growth and build prototypes by using qualitative and quantitative research to operationalize it
Identify new market opportunities to drive innovation and business growth
Engage in active listening to customers while possessing the critical acumen to make strategic product decisions aligned with the broader vision
Working with data to identify opportunities and drive measurable outcomes
Be the voice of your product area; inspire team members and stakeholders of the impact and opportunity ahead
Qualifications


Over three years of experience managing SaaS or B2B products, preferably with a focus on developing AI-enabled products
Strong understanding of AI technologies and analytics solutions, preferably their application in HR
Experience in aligning product and technical roadmaps with a keen understanding of team capabilities and constraints for achievable outcomes
Strategic thinker with a track record of driving product innovation
Customer-centric mindset and a passion for delivering exceptional user experiences
Good grasp of UX
Empathy and active listening
Penchant for data-informed decision-making
Excellent communication and storytelling skills
Ability to collaborate and lead across multiple teams on complex projects
Fluent in English
Bonus, technical experience or education
Additional Information


SmartRecruiters is proud to be an Equal Employment Opportunity employer. We do not discriminate based upon race, religion, color, national origin, gender (including pregnancy, childbirth, or related medical conditions), sexual orientation, gender identity, gender expression, age, status as a protected veteran, status as an individual with a disability, or other applicable legally protected characteristics.


Related Jobs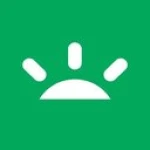 GoFundMe
AI Product Management

full time

No skills listed.
Land your dream job
Get a weekly email with the latest startup jobs.