Copywriter / Prompt Engineer
For our Rotterdam/Amsterdam office (both possible), we are looking for an enthusiastic and ambitious Copywriter/Prompt Engineer to join our Content Marketing team.As a Copywriter/Prompt Engineer, you know exactly how to create (and supervise the creation of) high-quality copy. You accomplish this by considering a myriad of factors: the content strategy, channel specifications, the customer journey, best practices, data, tone of voice, and an outside-in approach. Sounds like a lot of variables, but you are adept at performance-based, audience-first content creation. You've honed this skill over years of experience.For the past few months, you've been mastering the art of prompt engineering. Not only are you well-versed with the current generative AI tools and features, but you also stay abreast of new innovations. You often ponder: How can we implement novelties in our workflows? For what kind of projects can we suggest AI solutions to our clients? How much time can we save using a specific tool? You are one of the first to pitch ideas.We are a young company where the brightest minds work every day on a wide range of clients, such as Beiersdorf, Canva, and smart. We prefer to have the most talented experts on board, but we are also looking for the perfect DEPT®-fit. Someone who is not afraid to learn, inspire, and strive for a better world. Someone who looks ahead, dares to take the stage, and toasts to a successful week with us on Friday afternoon.For this role, we're looking for someone who speaks and writes Dutch on a native level.


‍YOU:



Are a graduate of an HBO/WO degree program;
Have multiple years of experience as a (content marketing) copywriter;
Have preferably gained experience at a (digital marketing) agency;
Know the possibilities and specifications of social media and other digital channels;
Experienced in SEO copywriting
Are a mentor for younger team members;
Can switch from serious to play in the blink of an eye;
Speak and write Dutch on a native level;
Speak and write English fluently;
Are analytical, flexible, and proactive;
Work independently, but also know when to involve others;
Are a real language nerd and spot every grammatical error.
WE OFFER:



An open culture;
The opportunity to do what you are good at and want to become good at;
Training and development opportunities;
A good salary with excellent fringe benefits;
The opportunity to work 4 days a week;
An NS Business Card;
Tasty and healthy food;
A bootcamp that costs nothing;
A laptop and a phone.
WHO ARE WE?

Hi, we are Dept - an international agency with over 1,000 experienced thinkers & doers. One agency where creativity, technology, and data come together. We help reinvent & accelerate your digital reality by creating experiences that people want and organizations need.


‍Please submit your application in English.


Related Jobs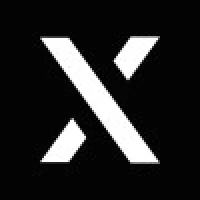 Aluxion
Prompt Engineering

full time

No skills listed.
Land your dream job
Get a weekly email with the latest startup jobs.