Gen AI Dev - Cloud developer
Elastic is an open source search company that powers enterprise search, observability, and security solutions built on one technology stack that can be deployed anywhere. From finding documents to monitoring infrastructure to hunting for threats, Elastic makes data usable in real time and at scale. Thousands of organizations worldwide, including Barclays, Cisco, eBay, Fairfax, ING, Goldman Sachs, Microsoft, The Mayo Clinic, NASA, The New York Times, Wikipedia, and Verizon, use Elastic to power mission-critical systems. Founded in 2012, Elastic is a distributed company with Elasticians around the globe. Learn more at
elastic.co

We are looking for an experienced and ambitious builder to join our Elastic IT Engineering team in the role of GenAI Cloud Developer. In this role, you will be a primary contributor to the IT - GenAI roadmap. You will partner across IT to identify, implement, and manage a portfolio of GenAI solutions that will be leveraged across our organization.


What You Will Be Doing:


Be a primary contributor to our AI strategy, helping design and implement AI infrastructure, custom solutions and third-party SaaS offerings
AI Model Development: Design and develop generative AI models using state-of-the-art techniques and frameworks (e.g., Azure OpenAI, GPT-4, BERT) to generate text, images, audio, or other media content.
Cloud Infrastructure: Set up and manage cloud-based infrastructure (e.g., AWS, Azure, Google Cloud) for training, deployment, and scaling of AI models.
Data Management: Collect, preprocess, and manage data for training and fine-tuning AI models, ensuring data quality and security.
Model Training: Train and fine-tune AI models, optimize hyperparameters, and monitor model performance.
Deployment: Deploy AI models to the cloud, create APIs, and integrate them into applications and services.
Performance Optimization: Continuously monitor and optimize the performance and scalability of AI models running on cloud infrastructure.
Documentation: Maintain comprehensive documentation of AI models, cloud infrastructure, and deployment processes.
Security: Implement best practices for security and data privacy to protect sensitive information and ensure compliance with relevant regulations.
Collaborate with cross-functional teams, including it-engineering, it-operations, data & integrations, PMO, CRM, Risk & Compliance, business technology, among others
Stay ahead of on the latest work in AI and make technical recommendations to the organization.
What You Bring Along:


Knowledge of the Elastic stack and solutions including Elasticsearch Relevance Engine (ESRE), Elastic Learned Sparse EncodeR ( ELSER), Retrieval Augmented Generation (RAG)
Proficiency in Python, Java, NodeJS, C++, or other programming languages used in AI
Langchain, Streamlit
LLMs: Azure OpenAI, Vertex AI, ChatGPT Enterprise or similar
Experience with Cloud platforms (Azure, GCP, AWS)
Thorough understanding with DevOps/automation/CI/CD tools: GitHub, Terraform, Ansible, BuildKite, RunDeck.
Experience with Kubernetes Operators & Controllers development
Bonus Points:


Bachelor's or Master's degree in Computer Science, Engineering, or a related field.
Proven experience in developing generative AI models, including Natural Language Processing (NLP) or computer vision models.
Proficiency in deep learning frameworks such as Microsoft Cognitive Services, TensorFlow, PyTorch, or Hugging Face Transformers.
Strong knowledge of cloud platforms and services (e.g., AWS, Azure, GCP).
Experience with containerization and orchestration (e.g., Docker, Kubernetes).
Knowledge of DevOps practices for model deployment and automation.
Strong problem-solving skills and the ability to work in a dynamic and fast-paced environment.
Excellent communication and collaboration skills.
Familiarity with ethical AI practices and responsible AI development.
Additional Information - We Take Care of Our People


As a distributed company, diversity drives our identity. Whether you're looking to launch a new career or grow an existing one, Elastic is the type of company where you can balance great work with great life. Your age is only a number. It doesn't matter if you're just out of college or your children are; we need you for what you can do.


We strive to have parity of benefits across regions and while regulations differ from place to place, we believe taking care of our people is the right thing to do.


Competitive pay based on the work you do here and not your previous salary
Health coverage for you and your family in many locations
Ability to craft your calendar with flexible locations and schedules for many roles
Generous number of vacation days each year
Double your charitable giving - We match up to $1500 (or local currency equivalent)
Up to 40 hours each year to use toward volunteer projects you love
Embracing parenthood with minimum of 16 weeks of parental leave
Different people approach problems differently. We need that. Elastic is committed to diversity as well as inclusion. We are an equal opportunity employer and committed to the principles of affirmative action. Qualified applicants will receive consideration for employment without regard to race, color, religion, sex, sexual orientation, gender perception or identity, national origin, age, marital status, protected veteran status, or disability status or any other basis protected by federal, state or local law, ordinance or regulation. If you require any reasonable accessibility support, please email
candidate_accessibility@elastic.co
.
Please see
here
for our Privacy Statement.
Related Jobs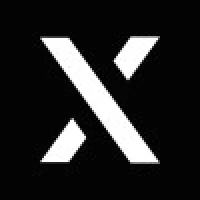 Aluxion
Prompt Engineering

full time

No skills listed.
Land your dream job
Get a weekly email with the latest startup jobs.