Prompt Engineer
Interested in generative chat models like Chat ChatGPT, Bing, HuggingChat, etc.? Do you like creating prompts intended to break the model? Then this is the project for you!


In this project, you will be presented with a set of requirements that will be used to create a prompt and response containing hateful speech. Please note all prompts must be harmful so you will be subjected to crafting this kind of material, and it may be offensive and disturbing. While you will always have the option to skip, please know this material is purposefully being created with hateful speech either in the prompt/response to help improve how the model handles this type of input and prevent it from being the output in future use.


The aim of the task is to use your expertise, writing skills, and best judgment to create data that fit the requirement with style and tone.



REQUIREMENTS:


Excellent language skills and writing skills
Creative thinker who is able to produce unique and original work (no plagiarism allowed)
Native English speaker with excellent written English - free of spelling and grammar errors - and awareness of US English spelling and grammar conventions
Careful proofreader with close attention to detail
Able to grasp more complex sets of guidelines and requirements

PAYMENT:


You will be contacted via email by a project team member when a task becomes available with a link and instructions on how to begin. The pay rate will be $28 per hour. The way you will be paid is by filling out an external timesheet by hour which then will be uploaded using a piece rate that will be your total time spent each day.


Related Jobs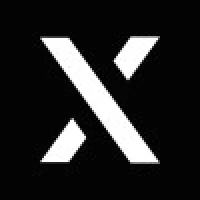 Aluxion
Prompt Engineering

full time

No skills listed.
Land your dream job
Get a weekly email with the latest startup jobs.