Sr. Large Language Model (LLM) Prompt Engineer
Company Overview


Casetext has led innovation in legal AI since 2013, applying cutting-edge AI to the law to create solutions that enable attorneys to provide higher-quality representation to more clients, enhance efficiency and accuracy, and gain a competitive advantage. Our leadership and contributions in legal AI have been recognized worldwide, including receipt of the World Economic Forum's Technology Pioneer award for the development of AI-powered brief analysis tool CARA AI. Today, over 10,000 law firms—from solos and small practices to more than 40 Am Law 200 firms—rely on Casetext to elevate the quality of their law practice. For more information visit
www.casetext.com
.
About the Role


We are searching for a Prompt Engineer who possesses a blend of knowledge in the legal domain and software engineering. Your key responsibility will be to write prompts for large language models to better serve the legal industry. Your unique blend of skills will assist us in creating AI solutions that meet the intricate requirements of the legal field. You will be working with the most cutting edge AI tools in the world and pushing them to the limit of what is possible. This role is entirely remote, but you must be based in the U.S. and authorized to work in the U.S.


As the Sr. Large Language Model Prompt Engineer You Will:


Design, implement, test, and refine prompts for language models tailored to the legal industry, ensuring delivery of accurate, legally sound, and contextually appropriate responses
Liaise with legal professionals and other teams at Casetext to gather requirements
Integrate the language models into multi-step systems, assessing their performance and making necessary modifications
About You:


Juris Doctor Degree, preferably with time as a practicing attorney
Degree in Computer Science, Artificial Intelligence or a related field
At least 3 years of working experience in Software Engineering, including some experience working with machine learning models.
Proficiency in Python
Prefer someone with experience working with OpenAI's GPT models or other large language models
Excellent analytical and problem-solving skills
Ability to work both independently and in a collaborative environment
Strong interpersonal and communication skills, capable of explaining complex concepts in simple terms
Prefer someone with experience in legal technology or in developing AI solutions for the legal industry
Experience in a R&D role is preferred, but not required
Salary Range: $170-190K


Casetext Benefits


Competitive compensation
Exciting and meaningful work with an ambitious and passionate team
You'll be a leader at a fast-growing start-up, take on a lot of responsibility, and play a substantial role in the future of the company
Medical, dental, and vision insurance is covered for you, and we cover 50% for spouses and dependents
Health FSA & Dependent Care FSA
Short-Term & Long-Term Disability
Professional Development Budget
Annual Wellness Budget
One-time Technology Budget
Flexible, remote-first work culture
Generous parental leave
Unlimited PTO
We're a close-knit team of smart, driven people who really enjoy working together
On August 17, 2023 Thomson Reuters acquired Casetext, Inc. Over the coming months, Casetext and Thomson Reuters will work together to integrate the business and employees into Thomson Reuters. More will be communicated in the coming months about the transition.


Casetext is an equal opportunity employer. We celebrate diversity and are committed to creating an inclusive environment for all employees. All aspects of employment, including the decision to hire, promote, discipline, or discharge, will be based on merit, competence, performance, and business needs. We do not discriminate on the basis of race, color, religion, marital status, age, national origin, ancestry, physical or mental disability, medical condition, pregnancy, genetic information, gender, sexual orientation, gender identity or expression, veteran status, or any other status protected under federal, state, or local law.


Related Jobs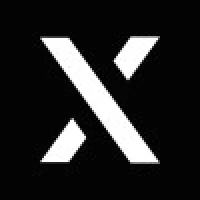 Aluxion
Prompt Engineering

full time

No skills listed.
Land your dream job
Get a weekly email with the latest startup jobs.