Stable Diffusion Prompt Engineer
We have an AI companion platform where our users talk to their AI about anything and everything via text. This platform has a feature where the AI can send photorealistic images of what it is wearing / doing in real time. These photos are generated by extracting contextual Stable Diffusion prompts from text conversations.



What you will be doing:‍


We are looking for an expert Stable Diffusion prompt engineer who can create the perfect prompts to fully capture the intent of a text conversation in a photo. Specifically, each conversation will contain contextual clues about what the photo should contain and your goal will be to create the optimal photo set from those clues.


If selected, you will be at the forefront of merging text generation and image generation to create the next generation of contextually-based photorealistic AI.



What we need from you:


Demonstrated expertise in Stable Diffusion prompting
Fluent in English with a rich vocabulary
Ability to distill many types of conversations into precise prompts
Strong creative problem solving skills and ability to optimize for multiple factors at a time
Demonstrated attention to detail and high quality standards
Think Artificial Intelligence is really cool!
This is a fully remote contract position. Your number of hours worked per week is flexible (ranging between 20-40 hours per week depending on your preferences). Most communication will happen asynchronously or on video calls. This initial project will likely last a few months, but there will be continuous opportunities for ongoing projects depending on initial project success.



The hiring process:


The first step is to fill out the initial screening questions below. Then, we may ask a few follow-up questions. If selected, the final step in the process will be to complete a brief take-home to better assess your fit for this project.


Related Jobs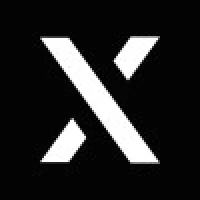 Aluxion
Prompt Engineering

full time

No skills listed.
Land your dream job
Get a weekly email with the latest startup jobs.