BI Analyst
Company Description


iKhokha is one of the fastest-growing fintech companies in Africa. As you'd expect, our pace is fast-moving and ever-changing. We like it that way.
Our office is a high performance environment where we push each other to challenge the status quo. If that doesn't appeal to you,
you probably shouldn't work here.

Job Description


Purpose of the role:


The business intelligence analysts purpose is to collect and analyse data from various sources to help businesses make informed decisions. They use tools and techniques to identify trends, patterns, and insights in data, and then present their findings to key stakeholders. The ultimate goal of a business intelligence analyst is to improve organizational performance by providing valuable insights that can be used to make better strategic and operational decisions.


The Deal Breakers (minimum requirements):


Experience and Training:


3-5 years' experience in a business intelligence analysts role.
Must have experience working directly with Data teams (Including Data engineers, Data Analysts) and have good exposure to various business functions.
Solid understanding of SQL,(Queries, Data Structures, Tables, View's, Stored procedures etc.)
Good Experience in a development role in PowerBI / SQL (Preferable)
Attention to detail and quality none negotiable.
Solid understanding of Business Intelligence principles, processes and techniques.
Specific knowledge, Skills and Competencies:


Previous industry experience in Financial services and / or Data analytics environment would be an advantage.
Good understanding of the data and analytics landscape.
Good understanding of how SLDC works in a Data driven environment.
General Knowledge of the DMBOK framework would be advantageous.
Business understanding:


A good understanding of how various functional areas within a business work: Sales | Marketing | Finance | HR | Logistics | Operations.
A good understanding of how card transactions and the online payment industry works.
A very good understanding of the product management domain.
What does the role entail? (Areas of Responsibility):


Collection and Analyzing of Data:


Collect and analyse data from various sources such as sales, marketing, finance, and customer feedback.
Use different tools and techniques to analyse the data and identify patterns, trends, and insights.
Reporting and Visualisation:


After analysing thereafter reports and dashboards that summarise their findings in a way that is easy to understand for stakeholders.
Using data visualization techniques such as charts, graphs, and infographics to present their findings.
Business Strategy and Planning:


Assist the organisation to make informed decisions about their business strategy and planning.
Provide insights into market trends, customer behaviour, and competitive landscape to help companies develop effective strategies.
Performance and Monitoring:


Monitor and track key performance metrics such as revenue, profitability, and customer satisfaction.
Using this information to identify areas of improvement and make recommendations for enhancing business performance.
Data Quality Management:


Ensure that the data being used is accurate, consistent, and reliable.
Work with stakeholders to establish data quality standards, and develop processes to ensure that data is being collected and stored properly.
Qualifications


BSc Computer Science / BCom / IT related Degree.
Microsoft Certificate in PowerBI required
Additional Information


Perks of joining the Tribe?


You get to work in a high growth company. Sink your teeth into meaningful work with tangible results you are accountable for.
Remuneration & Benefits. We offer Company contributions to Medical Aid and a Group Risk Scheme.
Visionary Leadership.
Study leave.
Access to on demand learning and development.
A friendly, collaborative culture and a team of all-round-lekker humans (it's true, we surveyed our Employees and they told us so).
If you find yourself at HQ, coffee on tap and a selection of hot beverages provided by our onsite Bar
Related Jobs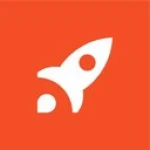 Xplor
AI Data Analysis

full time

No skills listed.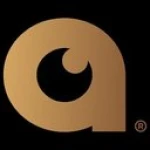 Data Analyst
AI Data Analysis

full time

No skills listed.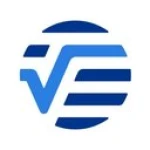 Verisk
AI Data Analysis

full time

No skills listed.
Land your dream job
Get a weekly email with the latest startup jobs.