Chatbot Developer Junior | Temporário
Sinch is a global leader in the growing market for Communication Platforms as a Service (CPaaS) and mobile customer engagement. We are specialists in allowing businesses to reach everyone on the planet, in seconds or less, through mobile messaging, email, voice, and video.


With presence in more than 50 countries, whether you know us or not, you've definitely used our tech. We reach every phone on earth, with over 147 billion conversations every year.


Sinch's core values are Make it Happen, Dream Big, Keep it Simple and Win Together. These values describe how our global organization works and inspire every of our more than 3,000 employees across 55 different countries.


The challenges:


Collaborate with developers to design, develop and implement new Chatbots for Sinch customers.
Create intuitive and easy to use conversational flows.
Suggest improvements to current chatbots to enhance the user experience.
Write clean, maintainable, and well-documented code.
Work with the Sinch team to develop new features and improve existing ones.
Participate in code reviews and ensure the quality of the code being produced.
Continuously stay up-to-date with the latest trends and technologies in chatbot development.
Requirements


Bachelor's degree in Computer Science, Engineering, or a related field.
1+ years of experience in chatbot development.
Strong knowledge of JavaScript and NodeJS.
Experience with chatbot frameworks like Botpress, Botkit, or Rasa.
Experience with cloud platforms such as AWS or Azure.
Knowledge of Natural Language Processing (NLP).
Experience with RESTful APIs.
Benefits


Benefits. Sinch is a global company composed of people from different countries and cultures. Our benefits adjust regionally to support employees and help them to thrive in every stage of life. We offer valuable benefits and resources, including health and life insurance, a flexible work environment, retirement savings plans, and more.


Our Hiring Process


In Sinch, we are committed to following a recruitment process that is fair, objective, consistent, and non-discriminatory. Our Talent Acquisition team, together with hiring managers and the rest of the interviewing team, persistently work towards identifying the candidates that best fit each open job, based on Sinch' s hiring needs and candidates' career expectations. We encourage applications from strong candidates with relevant professional backgrounds for this role. Not all applicants will meet all job requirements exactly! Even if you do not meet all job requirements, don't let that stop you from considering Sinch for the next step in your career. We are always open to candidates that could bring new ideas and perspectives to Sinch!
Related Jobs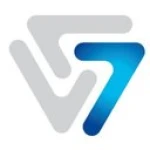 Seven Sensing Software
AI Development

remote

No skills listed.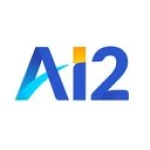 AI2 Incubator
AI Development

remote

No skills listed.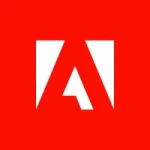 Adobe
AI Development

remote

No skills listed.
Land your dream job
Get a weekly email with the latest startup jobs.