Head of Business Intelligence
ABOUT MUSIXMATCH:
Musixmatch is the leading music metadata company, featuring the world's largest lyrics catalog and +70M user contributors. Musixmatch is the trusted global partner of companies like Spotify, Apple, Amazon Music, Meta, Google, MTV, Shazam, Vevo and has a partnership with +100,000 music publishers including Sony/ Music Publishing, Universal Music Publishing, Warner/Chappell, Kobalt, BMG Rights, and the Harry Fox Agency.
We are a bunch of creatives who care about our work and what we do. We believe that participation and collaboration are key to getting things done well. We are looking for tech-savvy people who are eager to learn in a fast-paced environment, who have an international outlook on life, and who love taking on new challenges.
Position:
We are looking for a Head of Business Intelligence, reporting to our VP of Finance, to become an integral part of our team at Musixmatch. In this role, you will lead the Business Intelligence team, driving the development, execution, and supervision of business intelligence strategies and projects. Through careful analysis, you will identify opportunities to support strategic activities across the business, with particular focus on the rights' management and royalties streams, which are crucial areas of our operations. As a dynamic role that requires a unique combination of skills, we are seeking for an individual who can also contribute hands-on while also effectively managing the Business Intelligence team.
What you will do:
- Lead our Business Intelligence team, guiding the delivery of actionable strategic insights that significantly influence major strategic decisions;
- Conduct dynamic data collection and tailored analyses, and provide regular written reports on a diverse spectrum of issues, encompassing both risks and opportunities;
- Proactively explore emerging technologies and industry best practices, presenting recommendations for enhancements and innovations that will shape the direction of the BI team to drive business success;
- Collaborate closely with team leaders and the broader BI team to assist in the design and monitoring of Key Performance Indicators (KPIs), document processes, gather requirements, and translate team objectives into measurable metrics;
- Assume responsibility for comprehending critical business priorities, forecasting needs, formulating strategic intelligence requirements, and presenting findings to an executive audience;
- Foster a culture of data-driven decision-making, ensuring that BI insights are integrated into the organizational fabric to drive innovation and continuous improvement;
- Establish and maintain strong relationships with cross-functional teams to ensure alignment between BI strategies and the broader business objectives;
- Ensure data accuracy, consistency, and security;
- Stay updated on music industry trends and emerging technologies, leveraging this knowledge to maintain the company's competitive edge and make informed recommendations.
Requirements:
- Degree in Computer Science, Statistics, or any relevant fields;
- At least 7 years experience in a similar role;
- Proficiency in managing and leading teams;
- Proven expertise in data collection, organization, and interpretation;
- Extensive experience handling large, complex datasets;
- Advanced proficiency in Excel;
- Proficiency in SQL for crafting queries and extracting data from databases;
- Competence in data visualization tools, such as Tableau;
- Meticulous attention to detail;
- Enthusiasm for working in a fast-paced and constantly evolving environment;
- Fluent in English;
- Knowledge or experience within the music industry, especially Music Publishing, is a strong plus.
WHAT WE OFFER:
- Flexible schedule
- Generous training budget
- Top class tech and equipment
- Company-wide retreat once per year
- Welfare plan
COVID-19 DISCLAIMER:
Musixmatch is actively hiring and, in response to COVID-19, conducting all interviews and onboarding virtually.
**Due to the significant amount of applications we receive, unfortunately, it is not possible to answer every applicant, thus if you have not received a response from us, please be patient. We assure you that we will contact you should you be selected to move forward in the recruitment process. We would therefore like to thank all applicants for their interest and time.**
Related Jobs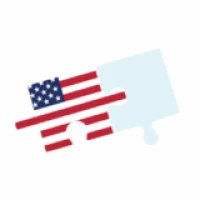 Various US Federal Government Departments (AI related)
Ai Jobs

full time

No skills listed.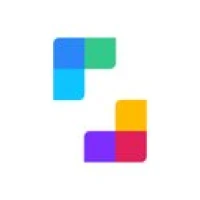 Snappr
Ai Jobs

full time

No skills listed.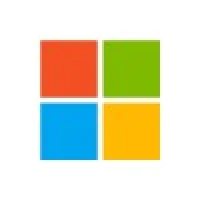 Microsoft
Ai Jobs

full time

No skills listed.
Land your dream job
Get a weekly email with the latest startup jobs.