Sr AI Specialist, Solution Consulting
Company Description

At ServiceNow, our technology makes the world work for everyone, and our people make it possible. We move fast because the world can't wait, and we innovate in ways no one else can for our customers and communities. By joining ServiceNow, you are part of an ambitious team of change makers who have a restless curiosity and a drive for ingenuity. We know that your best work happens when you live your best life and share your unique talents, so we do everything we can to make that possible. We dream big together, supporting each other to make our individual and collective dreams come true. The future is ours, and it starts with you.



With more than 7,700+ customers, we serve approximately 85% of the Fortune 500®, and we're proud to be one of FORTUNE 100 Best Companies to Work For® and World's Most Admired Companies™.



Unsure if you meet all the qualifications of a job description but are deeply excited about the role? We still encourage you to apply! At ServiceNow, we are committed to creating an inclusive environment where all voices are heard, valued, and respected. We welcome all candidates, including individuals from non-traditional, varied backgrounds, that might not come from a typical path connected to this role. We believe skills and experience are transferrable, and the desire to dream big makes for great candidates.



Job Description

What you get to do in this role:



· Be part of a pre-sales team of AI specialists improving how customers "do work" using ServiceNow Generative AI.



· Have a voice in how ServiceNow develops their next AI solutions to address challenging business problems.



· Be one of the first at ServiceNow to help set the direction on how to sell the newest ServiceNow Generative AI solutions to our customers.



· Enable your peers to sell. You will have the opportunity to work with sales and marketing leadership to build sales assets that will drive ServiceNow AI pipeline in our customer base.



· Partner with the sales team to drive and close AI opportunities.



· Provide demonstrations of ServiceNow's AI powered solutions; both standard and tailored to prospects and existing customers, both on-site and via virtual meetings.



· Scope and deliver proof-of-concept/value engagements with prospects.



Qualifications

To be successful in this role you have:



· Pre-Sales Experience: 5+ years of technical pre-sales or consulting work experience.



· AI Experience: 3+ years of technical experience selling AI Models, Deep Learning Models, and Large Language Models with a focus on Generative AI.



· Presentation strength in articulating and logically communicating AI concepts to both technical and non-technical audiences.



· Ability to understand the "bigger picture" and the business drivers for using AI and Automation technologies.



· Development experience using cloud-based AI platforms. Nvidia Nemo and Microsoft Azure Python skills are highly valued.



· Experience with large relational/NoSQL data stores and transformation techniques to make data consumable by AI models.



· Certification in a major AI platform (e.g., Microsoft Azure) is valued.



· Experience with ServiceNow's Predictive/Task Intelligence, AI Search, and Virtual Agent is highly valued.



· Ability to travel up to 50% of the work week to support technical sales activities.



If you're looking for a challenge to redefine the world of work with AI, then you should apply. We offer competitive compensation, generous benefits, and a unique growth culture. ServiceNow is a collaborative and inclusive work environment where individuals strong on aptitude and attitude will flourish. You will have an opportunity to grow your professional career through working with some of the most advanced technologies and talented individuals in the business.


Related Jobs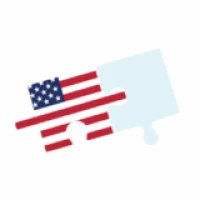 Various US Federal Government Departments (AI related)
Ai Jobs

full time

No skills listed.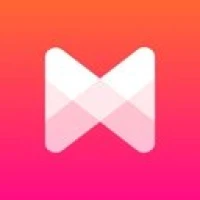 Musixmatch spa
Ai Jobs

full time

No skills listed.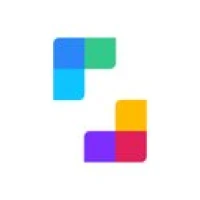 Snappr
Ai Jobs

full time

No skills listed.
Land your dream job
Get a weekly email with the latest startup jobs.