Staff Data Scientist-Generative AI and NLP

Company Description


At ServiceNow, our technology makes the world work for everyone, and our people make it possible. We move fast because the world can't wait, and we innovate in ways no one else can for our customers and communities. By joining ServiceNow, you are part of an ambitious team of change makers who have a restless curiosity and a drive for ingenuity. We know that your best work happens when you live your best life and share your unique talents, so we do everything we can to make that possible. We dream big together, supporting each other to make our individual and collective dreams come true. The future is ours, and it starts with you.



With more than 7,700+ customers, we serve approximately 85% of the Fortune 500®, and we're proud to be one of FORTUNE 100 Best Companies to Work For® and World's Most Admired Companies™.



Unsure if you meet all the qualifications of a job description but are deeply excited about the role? We still encourage you to apply! At ServiceNow, we are committed to creating an inclusive environment where all voices are heard, valued, and respected. We welcome all candidates, including individuals from non-traditional, varied backgrounds, that might not come from a typical path connected to this role. We believe skills and experience are transferrable, and the desire to dream big makes for great candidates.

Job Description


What you get to do in this role:


Bring intelligence to customer workflows by leveraging their individual data –

Structured data (workflow state evolution, database tables)
Unstructured data (utterances, descriptions, documents, …)
Adapting to their unique and complex workflows
At Scale: 7000+ customers with a wide range of data volumes

Co-pilot the expansion of machine learning into new products with our product management, internal operations teams and development teams
Collaborate day-to-day with an energetic team of like-minded data scientists, developers, product managers and quality engineers.
Master new functional areas and take ownership of customer-critical features
Mentor and help grow the data science team

Qualifications


To be successful in this role you have:


6+ years' experience in a commercial setting:

Demonstrated ability to deploy machine learning solutions
Proven track record solving industrial problems with data
Experience evaluating and developing new machine learning algorithms
Providing technical leadership to data science teams

Strong background in statistics, probability, and machine learning
Excellent written and oral communication skills
Ability to explain models in simple terms to a broader audience
Solid software development skills and understanding of computer science fundamentals
Strong proficiency with Python scientific stack (scikit-learn, pandas, numpy, …)
Experience with neural network-based NLP technologies (Transformers, BERT, etc.) desired
Proficient in Java, SQL, source code control systems (git), and basic UNIX utilities
Strong educational background (M.S.) in a quantitative discipline (Ph.D. preferred)

JV20For positions in California (outside of the Bay Area), we offer a base pay of $143,370 - $250,830, plus equity (when applicable), variable/incentive compensation and benefits. Sales positions generally offer a competitive On Target Earnings (OTE) incentive compensation structure. Please note that the base pay shown is a guideline, and individual total compensation will vary based on factors such as qualifications, skill level, competencies and work location. We also offer health plans, including flexible spending accounts, a 401(k) Plan with company match, ESPP, matching donations, a flexible time away plan and family leave programs (subject to eligibility requirements). Compensation is based on the geographic location in which the role is located, and is subject to change based on work location. For individuals who will be working in the Bay Area, there is a pay enhancement for positions located in that geographical area; please contact your recruiter for additional information.
Related Jobs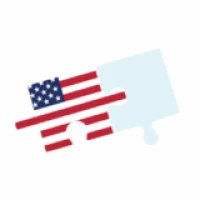 Various US Federal Government Departments (AI related)
Ai Jobs

full time

No skills listed.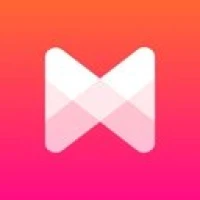 Musixmatch spa
Ai Jobs

full time

No skills listed.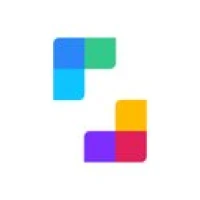 Snappr
Ai Jobs

full time

No skills listed.
Land your dream job
Get a weekly email with the latest startup jobs.